About Us
Mission & Vision
To create vibrant centers for learning which provide a congenial atmosphere for students to excel academically and develop into ethically strong and morally elevated individuals.
Our mission is to partner effectively with the efforts of our students and ensure that they succeed and turn out to be responsible citizens of our country, good resources for the development of the nation and faithful family members. Our mission is to empower the child use his/her own academic, physical, mental, spiritual and emotional potential and channelize them for the welfare of the individual and the society as a whole.
Our vision is to outreach and help every child outperform in the best possible way and extend our contribution in actively serving and improving our community for a better tomorrow.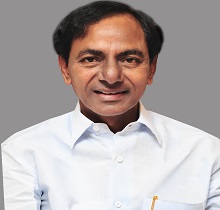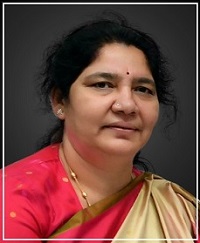 Our Team
Sl.No
Name of the employee
Sarvasree
Designation
Phone Numbers
E-Mail ID
1
D.Ronald Rose
Secretary
secy-twrs(at)telangana[dot]gov[dot]in
2
V.Sarveshwar Reddy
Additional Secretary
adlsecy-twrs(at)telangana[dot]gov[dot]in
3
Smt.N. Vijaya Lakshmi
Joint Secretary (Admin)
ds-admn-twrs(at)telangana[dot]gov[dot]in
4
M Srinivas Reddy
Deputy Secretary(Acad)
9491063511
ds-acad-twrs(at)telangana[dot]gov[dot]in
4
K Lalitha
Deputy Secretary(Accts)
ds-accts-twrs(at)telangana[dot]gov[dot]in
6
Uma Devi
Deputy Secretary(RDC)
ds-rdc-twrs(at)telangana[dot]gov[dot]in
7
Y.Balaraju
Depty.Secretary(Plng)
9491064517
8
Somanatha Sharma
Asst.Secretary(RDC)
9440375625
ds-rdc-twrs(at)telangana[dot]gov[dot]in
9
P.Surya Prakash Reddy
Asst. Secretary(Plng)
9491063085
ds-accts-twrs(at)telangana[dot]gov[dot]in
10
P.Rajababu
Asst.Secretary(RDC)
7382560043
as-plng-twrs(at)telangana[dot]gov[dot]in
11
P Linga Reddy
Asst. Secretary(Admn)
9849190115
as-admn-twrs(at)telangana[dot]gov[dot]in
12
V Anjaneeyulu
Sports Officer
sports-twrs(at)telangana[dot]gov[dot]in